SHIA CONLON

Shia Conlon is an artist and writer currently based in Helsinki. Much of his work has been centered around marginalized voices and about growing up in the landscape of working class Catholic Ireland. His current research is focused on non-linear time and how to use the power of archives, language, and memory as tools for queer representation. His work is rooted in collaboration and would not exist without the vulnerability and openness of the queer and trans community.

His work has been exhibited in London, New York, Dublin, Helsinki, San Francisco as well as other international cities. His art has been written about in PHMuseum, The New York Times, i-D, Dazed and Confused and Huffington Post UK & US. His writing has been published in Mustekala, NO NIIN, Astra, Zelda, Pilot Press Modern Queer Poets, 14poems & others. He has an MA from Kuvataideakatemia where he was awarded the Thesis Award 2020. He is the founder and editor of Almanac, a trans poetry journal and press.

ARTWORKS

Against Domestication
photographs

Against Domestication is an examination of power structures and how they might opress a body. In Against Domestication those structures take the shape of gender, sexuality, religion, the family, and the state. In Spectral Evidence Ulrich Baer explores the idea of traumatic experiences registering in and as photographic memories in the mind. Taking this as a departure point, I imagined the project as a form in which to explore the rewriting of trauma.

I wanted to revisit these 'photographic memories' or sites of trauma via restagings. Here the camera is utilized as a form of speech. The resulting image acts as a language to communicate the otherwise ineffable. So often trauma takes away the inability to articulate, and memories become obscured.

The act of speaking, making a language, post-trauma, is political.

As Baer says "trauma seems to result from the mind's inability to edit and place an event within a coherent mental, textual, or historical context in ways that would allow it to become part of lived experience and subsequent memory", this remaking via photography shapes a new memory in the psyche, where the subject has autonomy and control and where the power is located back to the body, to do with it what it will.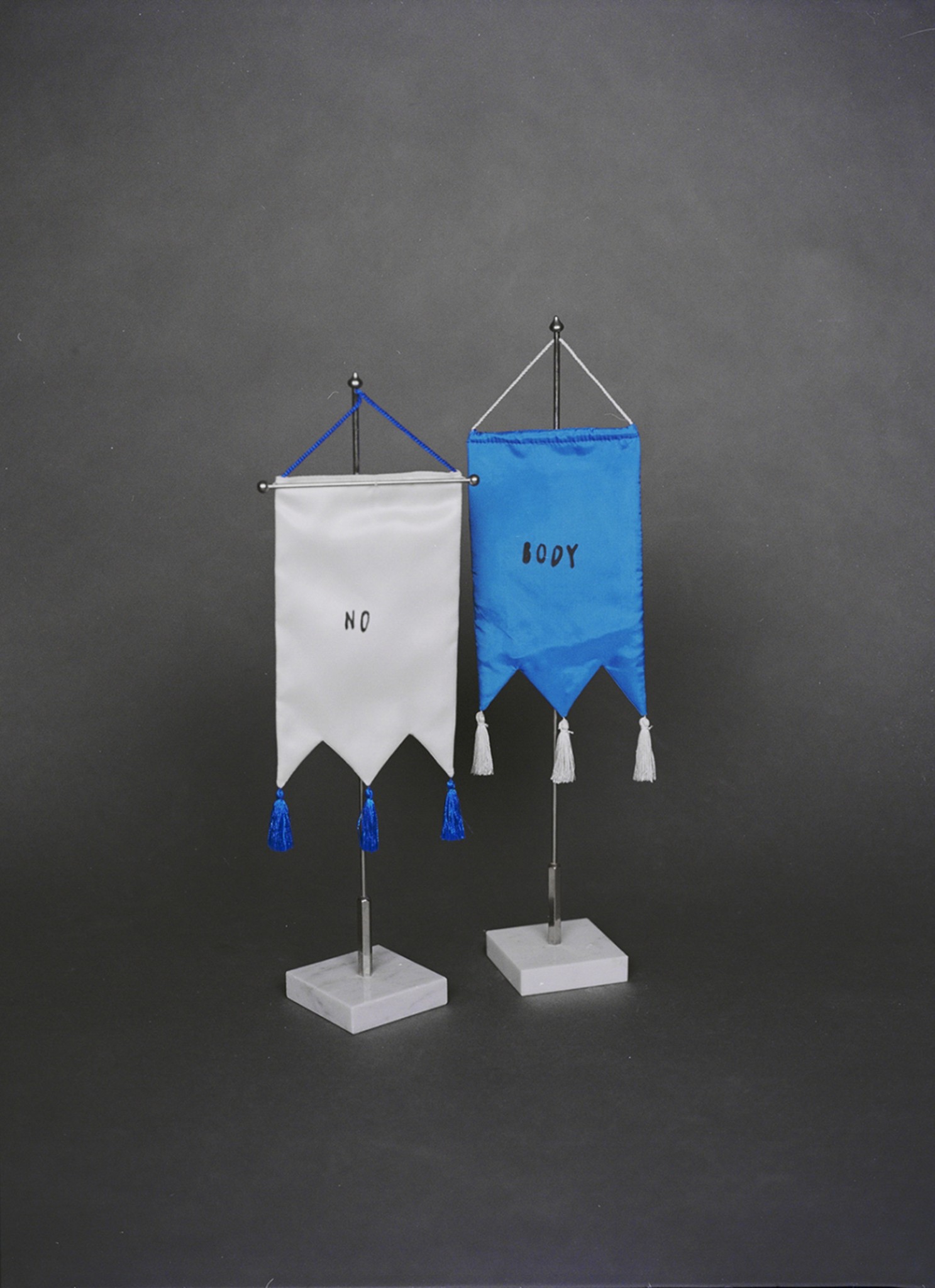 ---
Image Credits:
Artist's portrait - Patrik Rastenberger
Artwork images - Shia Conlon