MAI PESONEN

Mai Pesonen is a psychologist (Master of Psychology, University of Turku, 2019) and a self-taught sound artist and musician. Pesonen's artistic skills come from experience, hobbies and ongoing Open University studies of music technology at the Sibelius Academy.

Pesonen's aim is to use art to give a voice to those organisms, things and phenomena that are otherwise not heard. This need stems both from Pesonen's own non-binary and queer identity as well as from the need to change the prevailing situation in society.

Pesonen's latest works include a sound piece for Leire de Meer and Mayuko Inui's video work "Queertures" at the Kuma Gallery in Tokyo, and a sound piece for the Wet Abyss solo exhibition at the Haunted 69a Gallery in Bergen, Norway.

Pesonen has also produced a sound piece for the video in Riina Hannula's m/other becomings project, which was shown at the SOLU/ Bioart Society. Mai Pesonen is also part of the TuoTuo collective, which is working on the two-year Cultural Pollinators project funded by the Kone Foundation, and is employed by the Artists' Association of Finland to work on the Nuoret 2023 (Young Artists) exhibition.

ARTWORKS

Pilkeli
fired and glazed clay, wood- and metal work, 60x120x150 cm
2023

How does it feel when nobody sees you or hears you? When there's no toilet you can use and no official gender marker for you? What would happen to the climate crisis if we were more willing to listen and see? The work celebrates all of us who are non-binary as well as our environment.

The work is a sound sculpture installation located in the courtyard of the Kunsthalle Helsinki, and is made up of hand-moulded ceramic whistles and jugs. They give a voice and space to the forces of nature by producing sound with the power of wind and rain. In addition to the climate crisis, the forces of nature also symbolise those of us who are non-binary and who should be heard and seen more.

The ceramic jugs are partly filled with water to produce sound as they move in the wind. The wind also blows sound from the whistles. Changes in the weather cause the whistles and jugs to be filled and emptied, which affects their tone.

Instructions for viewers: walk around the piece to hear the different musical pitches depending on where you stand.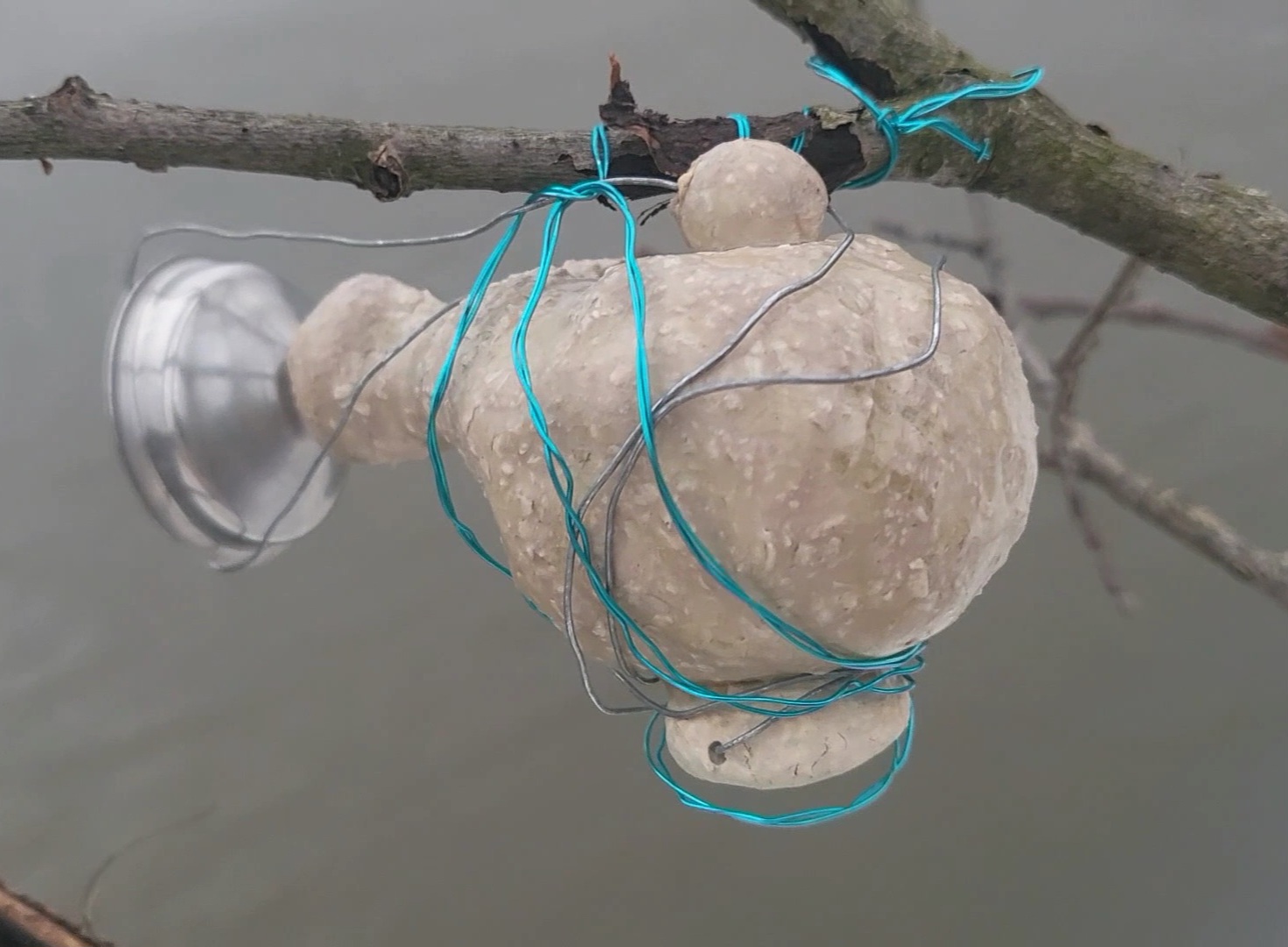 ---
Image Credits:
Artist's portrait - Patrik Rastenberger
Artwork images - Process Photos Mai Pesonen